Wisdom Teeth Removal Services In Yuma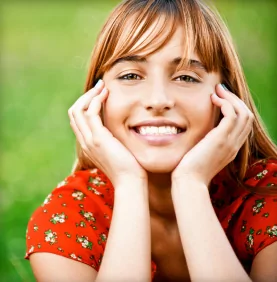 No one ever wants to have a tooth extracted, however, sometimes tooth extraction becomes the best or necessary option for your overall oral health. If you are in a situation that you need a tooth extracted, you want a professional on your side that can provide you with the care you deserve!
At The Yuma Dentist in the Yuma – Fortuna Foothills area, our team is skilled at tooth extraction, so that when a patient needs a tooth extracted, they are in the right hands. We believe in maintaining high standards of training at all times and continue to invest in the education of our team so that they can provide you with the results you deserve.
We offer a couple of different types of tooth extraction at The Yuma Dentist. Our tooth extraction options include:
Wisdom tooth removal | Not all dentists have the training necessary to offer wisdom teeth removal, but at The Yuma Dentist in Yuma, we've got you covered! We offer wisdom tooth removal for those needing to have wisdom teeth out in a variety of situations. Have questions about wisdom teeth? Get in touch with our team, and they can help you examine your wisdom teeth options and whether you may need wisdom teeth removal or not.
Tooth extraction | If you have a tooth that has become deeply infected, or a tooth that is causing problems with other teeth by not allowing them enough space, we can help. Our team has the skill to remove infected or crowded teeth in addition to other tooth extraction needs.
We are grateful to help each patient with their dental needs, and are proud to be able to offer comprehensive and compassionate tooth extraction care. Have more questions for us about tooth extraction or wisdom teeth removal? Get in contact with our Yuma dentist team today if you are in the area, including Fortuna Foothills!