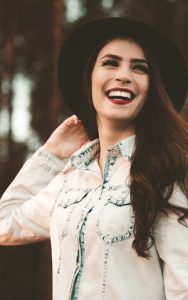 Accidents happen to everyone, and sometimes those accidents involve damage to the teeth. If you have recently chipped, cracked, or broken a tooth, The Yuma Dentist is here for you.
Emergency Treatment
If you have experienced a very severe accident and have multiple bodily injuries, go to the emergency room immediately. Your health comes first.
Following that, when you have a broken tooth, get in touch with our office right away. Not only will we be able to help you through the care of your injury, but we'll also be able to schedule an appointment, treat cracked or chipped teeth, and get your mouth working at full power again.
We also have a page dedicated to emergency treatment, which you can use as a guide.
Benefits to Treating a Cracked Tooth With The Yuma Dentist
A crack or chip may seem to be very minor. Hardly anything worth worrying about. While it's true that this type of damage will not usually cause immediate problems, a cracked tooth should be treated sooner rather than later.
Why?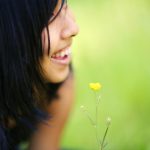 Teeth are covered in a mineralized material called enamel. In fact, the enamel is the hardest material produced by the human body. It needs to be tough in order to protect the inner parts of the tooth from bacteria, foreign particles, and the physical stress of chewing, biting, and speaking. Cracks, chips, and breaks pierce through this protective layer, exposing the dentin and pulp to all of the dangers listed above. Cavities may form in the damaged tooth, and you could experience severe pain, temperature sensitivity, and potentially even further breakage of the tooth as well. Unlike other cells in the body, enamel cannot heal itself. Therefore, it is necessary to fix a broken tooth or chipped teeth in a dental office.
Treatment Options
The treatment you receive depends on what your individual case requires. The Yuma Dentist has a number of excellent options for you to choose from.
Bonding| Bonding is a simple and cost-effective way to fill in chips and cracks. Essentially, it involves the application of a tooth-colored resin, which is shaped to the specifications of your tooth. Bonding effectively seals off the sensitive inner tissues.
Crowns| If the damage to your tooth is too extensive to save with a filling or bonding, it may be necessary to replace the entire surface with a synthetic crown. These dental crowns are custom-crafted and all but indistinguishable from your natural teeth.
Veneers| Veneers are an incredible and beautiful way to take care of minor chips, gaps, or slight crookedness without needing a major procedure. On top of all that, it also gives your tooth a new layer of protection between it and the stress of the outside world.
Come to The Yuma Dentist
Here in our office, we are prepared to work with you from emergency all the way through treatment, until your mouth is as healthy and complete as it should be. For help with any broken, cracked, or chipped teeth, give us a call today!