Find Your Implant Dentist In Yuma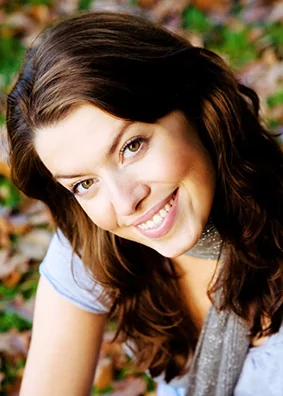 Implant dentistry creates many new opportunities, but first, you need a great dental implants dentist. When choosing an implant dentist, you should feel confident that you will receive top-notch treatment and care.
Fortunately, patients from Yuma and Fortuna Foothills have access to the friendly implant dentists at The Yuma Dentist. We are the only dentists in this area who provide implant dentistry.
These dentists are committed to extensive continuing education and are always aware of the latest dental implant resources and technology. Their success rate for the procedure is remarkably high and they work with their patients to ensure that each dental experience is comfortable and enjoyable.
The Yuma Dentist is the only dental practice in Yuma that places dental implants. Our dentists also create and place the restorations, like dentures and dental crowns, right here in our office.
When you choose The Yuma Dentist to restore your full and complete smile, you can expect streamlined, top-quality service. You no longer have to drive between offices for different steps of the implant process. Our dental team will work with you until your missing teeth have been replaced and restored with beautiful dental implants or dentures.
Satisfaction Guaranteed
We want you to feel completely satisfied with your brand new smile. We offer a dental warranty on all of our procedures, including dentures, dental implants, and bone grafting. Our doctors will continue to work with you until you feel great about the aesthetic and function of your smile.
Here are a few of the questions you can ask yourself while you're selecting your dental implants dentist:
What Services are Offered?
What services does your dental implants dentist provide? First, your implant dentist should make it possible for all kinds of patients to receive dental implants.
Some patients have a low jawbone density, making it more difficult to place dental implants. While some dentists may send these patients away, our dental professionals know how to solve the problem.
Even if you have low jawbone volume, you may still become a candidate for dental implants after a bone graft or sinus lift treatment.
Will My Experience be Comfortable and Convenient?
Does your dental implant dentist care about your comfort and convenience? Our dentists create a friendly and trusting atmosphere for their patients. They also offers sedation dentistry for patients who are nervous about the procedure.
At The Yuma Dentist, we will make your experience as convenient as possible. We streamline each step of the implant dentistry procedure for optimal comfort, efficiency, and accuracy. Another implant dentist might send you to a specialist for one or more parts of the procedure, but our dentists are qualified to place and restore the implant right here in our office.
We also provide flexible hours and are open six days a week to better coordinate with your busy lifestyle.
Does My Satisfaction Matter?
Does your implant dentist put your satisfaction first? Dr. Mann offer warranties on all of their services. No matter which treatment you choose, we will ensure that you are content with the outcome of your procedure.
Here at The Yuma Dentist, nothing is more important to us than the way you feel about your experience and results. Call us today to talk to an implant dentist if you are in the Yuma – Fortuna Foothills area.