Permanent Denture Options In Yuma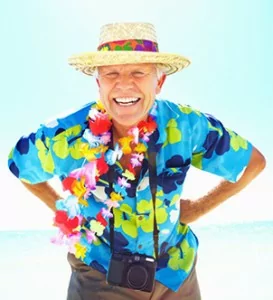 Having most or all of your teeth missing is a real burden faced by all too many people around the globe. Missing teeth can change the entire landscape of your life, altering how you interact with those around you, providing a source of social anxiety, and limiting the foods that you can eat.
At The Yuma Dentist in the Yuma – Fortuna Foothills area, we offer some outstanding dental solutions for those missing many or even all of their teeth. One of the very best options for those missing many teeth are modern, highly-functional, and aesthetically pleasing dentures.
Whether you need a full or partial denture, our skilled Yuma dentist team has the experience necessary to help you with the dentures procedure that you need or desire. We offer several types of dentures to our patients, including:
Traditional Dentures | A tried-and-true form of denture, traditional dentures continue to be a popular option among patients around the globe. Our traditional dentures are custom-made for the patient who orders them so that we can ensure a high standard of fit, appearance, and functionality.
High-End Custom Dentures | If you would prefer something a little different than our standard custom-fitted traditional dentures, we offer high-end custom dentures that can be designed with a number of different parameters in mind.
Implant Dentures | This wonderful new innovation in denture technology has truly changed the game for people with missing teeth – permanently! Implant dentures are a permanent tooth replacement solution that doesn't suffer from any chances of coming out, clicking, or slipping – all because they are permanently anchored to durable and long-lasting tooth implants. We also offer a variant of this service by using the All-on-4® treatment concept, which allows us to place the implants and the denture in less than 24 hours!
Whatever the form of dentures you determine is better for you, whether it is traditional dentures, implant dentures, or high-end customs, our Yuma dentist team is ready to help! Have denture questions? Contact us at The Yuma Dentist today if you are in the Yuma area, including Fortuna Foothills!
Here's what one of our clients for dentures in Yuma had to say:
I really really want to thank the dentist and his employees for being very very nice I was on a mission to get my dentures relined and not have to go to Mexico to do it and they were so wonderful to me they gave me my smile back and I'll always always recommend people to go there – Glenda R