Meet Dr. Hulme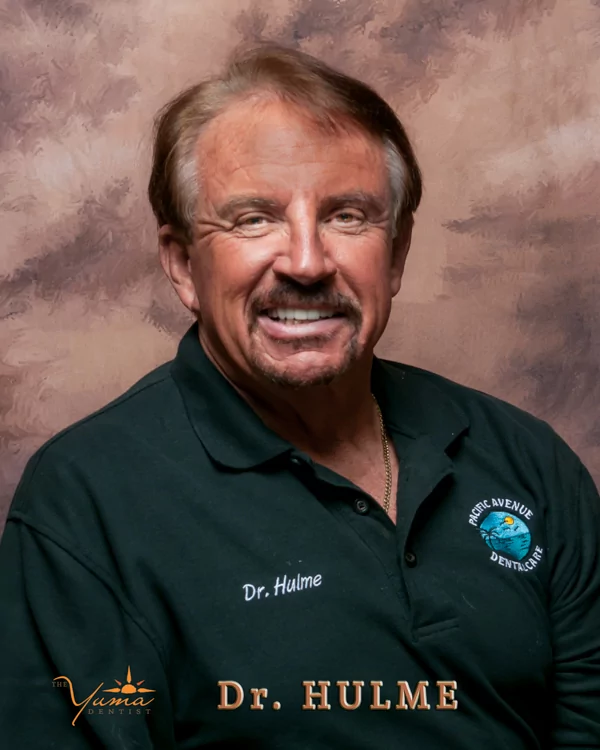 Dr. Dr. Mann received his dental degree from the University of Pacific Dental School in San Francisco. Prior to studying there, he attended Brigham Young University, the University of California-Davis, and the University of California at Berkeley. He is licensed to practice dentistry in Arizona, California and Utah, and belongs to a number of professional organizations, including the Academy of Cosmetic Dentistry, the Arizona Craniomandibular Group, and the Pacific Aesthetic Continuum.
Because he believes strongly in education, Dr. Hulme attends continuing education courses.
Universities:
U.C. Berkeley
U.C. Davis
Brigham Young University
University of the Pacific Dental School, S.F. Ca.
TMD:
U.C. San Francisco – 1 year – Dan Sullivan
U.C.S.D. 3 years – Terry Tanaka
U.C.L.A. 2 courses – Pain Science (faculty)
Joseph R. Cohen, DDS – mini internship in house (President – Academy of Oral Facial Pain)
Jeffery Okeson -week course- The clinical management of TM Disorders
Annual meetings of the American Academy of Craniofacial Pain, the Academy of Oral Facial Pain, and the Headache Academy
Member of the Academy of Pain Management
Certification-Soft tissue injuries resulting MVA's
Member -Craniomandibular Group- Phoenix – since 1990
Court appearances -depositions- arbitrations
Kiwanis Club appearances
Treated hundreds of TMD patients since 1980
Academy of Laser Dentistry
Mastership in the Academy of General Dentistry (MAGD)
Cosmetic Dentistry:
PAC LIVE 2 Courses (Pacific Aesthetic Continuum)
Phoenix Esthetics Study Club (Charter Member)
Licenses to practice dentistry:
Dr. Hulme is married and has six children. He is a fitness buff and also likes to hunt and fish. His staff says, "Dr. Hulme is very work-oriented and loves his job."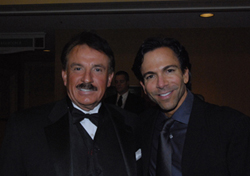 Dr. Hulme and Dr. Bill Dorfman of ABC's Extreme Makeover at a recent continuing education event. Dr. Hulme was also voted as the best dentist in Yuma for 2017!