Root Canal Therapy For Tooth Pain In Yuma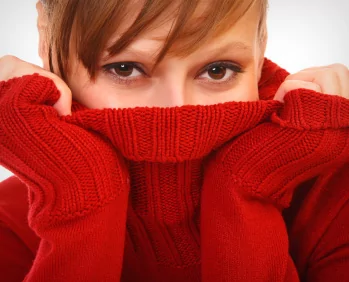 Suffering from the tooth pain caused by a deeply infected tooth is more than just a little problem. In fact, if a deeply infected tooth is left untreated for too long, it can result in the need for more extensive and even invasive treatment. Untreated infections can result in the loss of the tooth or even loss of multiple teeth.
At The Yuma Dentist in the Yuma – Fortuna Foothills area, we want to help our patients with deep tooth infections and tooth pain. In the past, often the only option for a deeply infected tooth was simply tooth extraction. Thankfully, because of modern dentistry techniques, we can help save these pain-riddled teeth by using a root canal.
Resolving Painful Symptoms Through Root Canal Therapy
Root canals are a modern restorative dentistry technique that allows us to stop tooth infection in many cases and save struggling teeth.
A root canal from our Yuma dentist team involves gently removing infected tooth tissue as well as decay. Then our team will carefully clean the affected tooth and seal it permanently. In most situations after a root canal, the tooth will require a dental crown in order to provide extra protection that will allow your tooth to last for the years to come.
In most cases, there are multiple signs indicating deeply infected teeth that may require root canals or other treatment. Some of the indicating signs that a tooth may need a root canal can include:
Extreme Tooth Sensitivity | Tooth sensitivity alone isn't necessarily a sign of deep tooth infection; however, if it is coupled with other symptoms, it could be an indicating factor.
Abscesses | If abscesses form around the gums of a tooth, it can mean that the tooth is fighting a deep tooth infection.
Gum Swelling | If the gums begin to swell around a tooth for extended periods of time, it can sometimes indicate an infection in the tooth. If the infection gets worse, it can result in the need for root canals or other treatment.
Our Yuma team is proud to be able to provide this outstanding dental treatment to those who need it, and we do our very best to provide compassionate care using the latest in dental technology. Have more questions for us about root canals or any of our other treatments? Get in touch with our team today if you are in the Yuma – Fortuna Foothills area!
Here's what one of our root canal patients had to say about our services:
The staff is amazing. I had a truly pain free experience and I had a root canal done. As a result of having such a pleasant time I am no longer experiencing the anxiety that one has when it's time for your dental health. I am actually looking forward to my follow up appointment. I love that they have Saturday hours. This is so much more convent with my work schedule. I don't have to miss work to take care of my dental needs. – Tonya S