Cosmetic Dentistry
Get Your Perfect Smile With A Yuma Dentist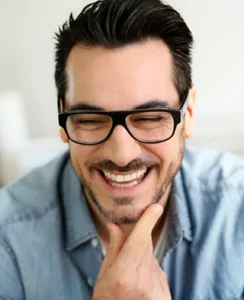 Cosmetic dentistry is a branch of dentistry that focuses on helping patients beautify their smiles.
Using cosmetic dentistry at our Yuma dentist office, we can help you resolve cosmetic issues with your smile and help you have the beautiful, perfect smile of your desires. We have a wide variety of cosmetic dentistry services, including:
Our team is thrilled to offer these outstanding cosmetic dentistry services to our Yuma – Fortuna Foothills area patients and are excited to see the results of each patient's smile transformation. With cosmetic dentistry the perfect smile of your dreams is within reach, and may be just treatments away. Have questions about cosmetic dentistry? Get in touch with us if you are in the Yuma – Fortuna Foothills area!
Related Content