Get Your Perfect Smile With A Yuma Dentist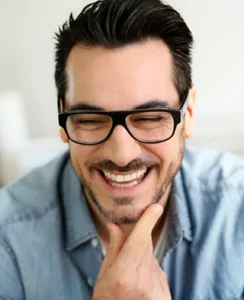 Cosmetic dentistry is a branch of dentistry that focuses on helping patients beautify their smiles.
Using cosmetic dentistry at our Yuma dentist office, we can help you resolve cosmetic issues with your smile and help you have the beautiful, perfect smile of your desires. We have a wide variety of cosmetic dentistry services, including:
Prepless Veneers | Prepless veneers are one of the ultimate tools in being able to reshape someone's smile. As the name implies, prepless veneers are designed to be easily placed, and they are an effective and long-lasting cosmetic dentistry treatment. Using our prepless veneers, we can correct the appearance of crooked teeth, discolored teeth, broken teeth, misshapen teeth, and even more!
Dental Veneers | In addition to our prepless veneers, our team is also skilled in the more traditional dental veneers approach. Whether you want standard dental veneers or prepless veneers, our team can help you!
Dental Crowns | If you have a tooth that is broken or misshapen, we can use a dental crown to permanently alter the appearance of the tooth — helping to achieve your perfect smile goals. Our dental crowns are made of fine porcelain and are made to be beautiful, long-lasting, and natural-looking.
Invisalign® Invisible Braces | We can make your smile healthier as well as more beautiful with invisible braces. These clear aligner trays can make orthodontic treatments more convenient and comfortable, so you can enjoy your treatment while getting the smile of your dreams!
Six Month Smiles | You can get a smile in record time with Six Month Smiles! These clear braces work together to create a new smile for you by correcting the teeth that are most visible. The treatment is comfortable, and the time involved is minimal.
Teeth Whitening | Teeth whitening can help you have the whiter, brighter teeth that you desire — all from the safety and comfort of our convenient location! We offer Zoom Whitening at both our Pacific Avenue and Fortuna Foothills offices. Zoom Whitening is an effective and gentle way to whiten your teeth professionally, providing outstanding results that make your perfect smile desires within reach.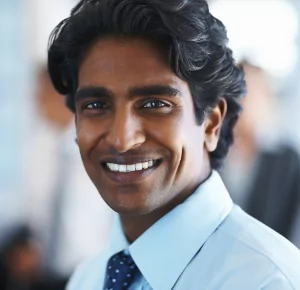 Our team is thrilled to offer these outstanding cosmetic dentistry services to our Pacific Avenue & Fortuna Foothills area patients, and we are excited to see the results of each patient's smile transformation.
With cosmetic dentistry the perfect smile of your dreams is within reach, and it may be just a few treatments away. Have questions about cosmetic dentistry? Get in touch with us if you are in the Pacific Avenue & Fortuna Foothills area!