Tooth Implant Dentistry With Your Yuma Dentist
Dental implants are the latest and greatest advancement in tooth replacement technology. When you're missing teeth, you deserve the smile restoration option that looks and feels incredibly natural: dental implants.
What are Dental Implants?
Here at The Yuma Dentist we know all about the frustrations associated with missing teeth. Gaps in your smile can make it difficult to chew and speak properly. You may feel embarrassed when you smile or laugh, and might even avoid social situations due to feelings of insecurity or a lack of confidence in your smile.
We think you deserve better. At The Yuma Dentist, we provide high-tech tooth replacement solutions so that you can enhance your quality of life. Our teeth implants will give you a stunning smile and a radiating confidence that will last throughout your lifetime.
So what are dental implants?
Dental implants, or teeth implants, are tiny titanium rods. These titanium rods are placed into the jawbone, beneath the gums, where they work just like real tooth roots.
After each dental implant has fused with the jawbone, they can be restored with replacement teeth. Teeth implants will keep your oral health and self-esteem high for years to come.
Dental implants can be used in a number of different ways. Some of the ways dental implants and implant dentistry can be used include:
Single Tooth Replacement | Utilizing a tooth implant, we can replace a single missing tooth safely and permanently. First, the tooth implant is placed inside the jawbone. Secondly, once the jawbone has healed, we can anchor a beautiful porcelain crown to the tooth implant, essentially creating a "new" tooth.
Mini Implants | For a more conservative implant dentistry procedure, we can offer mini implants. These implants are even smaller than conventional ones, but they offer the same stability for your tooth replacement. Mini implants can offer you a secure, naturally beautiful smile that you will love!
Dentures | In the past, if you were missing most or even all of your teeth, the only solution available was to have traditional dentures made. Now, we have an exciting new way to use dental implants combined with dentures, creating a permanent tooth replacement solution without the negative side of traditional dentures. With implant dentistry dentures, you never have to worry about slipping, sliding, clicking, or your teeth coming out because implant supported dentures are safely, comfortably, and permanently anchored to dental implants.
Dental Bridges | In some cases, dental implants can be utilized to replace multiple missing teeth in the form of a permanently anchored dental bridge, helping to fill in the gaps and improve the beauty of a smile.
Dr. Mann and our team are proud to be able to offer this marvelous innovation in dental technology to patients and their families. With dental implants, you can permanently replace missing teeth and get the smile back that you may have lost.
---
The Dental Implant Process
Many of our Yuma – Fortuna Foothills area patients want to know more about the basics of the dental implant procedure. The dental implant procedure goes like this:
Consultation and Impressions | First, come see one of our dentists to talk about your smile goals. They will take impressions of your teeth and use them to create your personalized implants and restorations.
Bone Preparation | Your jawbone needs to be sufficiently dense for the placement of your dental implants. Even if your bone density isn't high enough right now, our dentists can provide bone grafts and sinus lifts that can increase the eligibility of any patient.
Dental Implants Surgery | The dental implant surgery is the placement of the dental implants directly into the jawbone. Your dentist will form small openings in the gums, and then place the small titanium rods.
Same-Day Dental Implants | We also provide same-day implant dentistry procedures where each part of the implant dentistry process can be completed in 24 hours. Your mouth will still need time for osseointegration, even if you choose same day dental implants.
Osseointegration | Next, your new dental implants will need time to fuse with the jawbone. This process, called osseointegration, will take a few months before your jaw has healed and accept the implants.
Implant Restoration | The final step of the dental implant procedure is the restoration of the dental implants. Your dentist can restore your dental implants with dental crowns, fixed bridges, or permanent dentures based on your preference.
Same Day Dental Implants
We are proud to be able to even offer same-day dental implants! We can accomplish the entire process in a single day at The Yuma Dentist. While there are many benefits of convenience with doing dental implants within a 24 hour period, your mouth will still need to heal and fully fuse your jawbone to your new implants.
Preparing You for the Ultimate Smile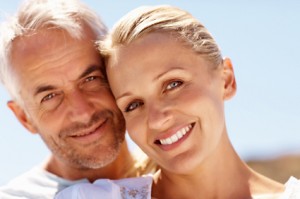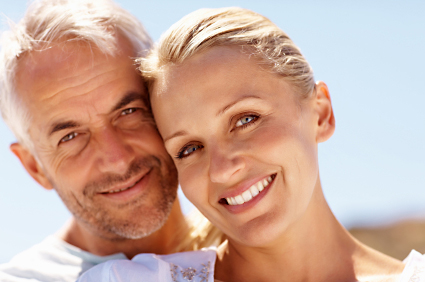 Our dental team wants to give patients who are currently ineligible for dental implants a chance for a beautiful and complete smile. Bone grafts or sinus lifts will give your jawbone the volume it needs to securely anchor dental implants.
A Relaxing Experience
The phrase "dental implants surgery" can make our patients nervous, but they should know that the procedure is fairly simple. There is no need to be completely put under, but we provide sedation dentistry to ensure that our patients are relaxed.
A little bit of local anesthetic and nitrous oxide will make your dental implant procedure incredibly comfortable and easy for you. The dentist and team at The Yuma Dentist are dedicated to making your dental implant procedure convenient and effortless.
Dental Implant Benefits
The benefits of dental implants are varied and abundant. On top of a custom fit, you get to choose from several restoration options, like fixed dental bridges, implant dentures, or dental crowns.
Here are just a few of the benefits of dental implants that we would like to share:
Natural Function | Implants have all of the strength and functionality of natural teeth. Thanks to implant dentistry, you can bite down, chew, and speak without trouble again.
Jawbone Preservation | Implant dentistry promotes a healthy jawbone. Dental implants stimulate the jawbone and prevent it from deteriorating or collapsing.
Flawless Look | One of the best benefits of dental implants is their attractive appearance. Everyone will mistake your dental implants for real teeth that are brilliant and beautiful.
Easy Care | Dental implants are easy to maintain. You can brush them and floss them just like you would your natural teeth.
What Are My Dental Implant Options?
The dentists at The Yuma Dentist provide all types of dental restorations to their patients, including fixed dental bridges and implant dentures.
The best restoration for you will depend on the number of teeth that need replacement. If you require multiple or full arch tooth replacement, dental implant dentures may be the perfect solution.
Comparing Dental Implants With Other Restorative Options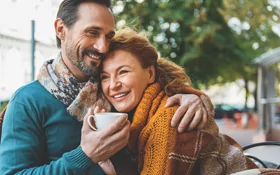 Traditional restorative dentistry methods can't rise to meet the high standard set by dental implants. Traditional techniques like dental bridges or removable dentures do not provide the high level of comfort or function that dental implants do.
Dental implants create more secure versions of traditional restorations. Fixed dental bridges will stay in place, feel great, and last longer than traditional dental bridges.
Implant dentures will never fall out or shift like removable dentures do. Implant dentures will protect your health in a way that traditional dentures cannot.
How Much Do Dental Implants Cost?
The cost of dental implants will vary based on your needs and your insurance plan. Here at The Yuma Dentist, we are happy to provide our patients with competitive prices for our tooth restoration procedures. We are confident that your lifetime of healthy and attractive teeth will be well worth the price.
Have more questions for us about this fantastic dental technology? Get in touch with our Yuma team today!
Here's what one of our patients had to say about their Yuma dental implant appointment:
Called for a last-minute appt. Due to pain in my jaw. But I waited till last min because dentist make me nervous, but they took me in right away ended up pulling a tooth and getting an implant. The staff made me feel very welcome and with everything I had done it only took an hour. With all said and done I would recommend to others. The doctor and nurse talked me though everything and made going to the dentist less scary! Thank you!!! – Amanda