Teeth Whitening
How to Get White Teeth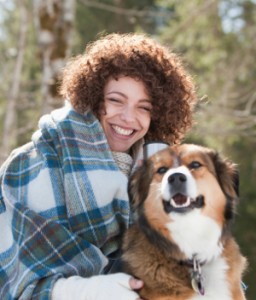 Having discolored teeth is a very real problem faced by people across the globe. Tooth discoloration happens over time and can be caused by the environment and habits. Some of the most common reasons someone may desire teeth whitening are:
Dietary Habits | What we eat and drink can have a profound effect on the appearance of our teeth. Some types of food and drink, in particular, can cause our teeth to become discolored and yellowed over time, resulting in a stained and less beautiful smiles. Some of the most common culprits for teeth staining include coffee, wine, tea, soda, and fruit juices among others. With our professional tooth whitening services in Yuma, we can help you have the white teeth you desire and help remove the discoloration caused by years of eating and drinking staining foods.
Tobacco usage | If you are a user of tobacco products, it can cause your teeth to become discolored and stained over time. Using professional teeth whitening, our Yuma dentist team can help you restore beauty to your teeth and help stop tobacco-caused discoloration safely and effectively.
Medication |

Certain medications have side effects that can cause tooth discoloration later on. Using our Glo Whitening professional tooth whitening services, we can help you combat staining caused by medication and help you realize your smile goals.

Fluorosis |

Fluoride is great; however, if your teeth were overexposed during development, it can cause them to appear discolored. We can help Yuma – Fortuna Foothills area patients suffering from fluorosis to have the white teeth they desire by utilizing our effective professional teeth whitening services.
Benefits of Professional Teeth Whitening
With teeth whitening treatments from Dr. Mann, you can have a beautiful, white smile again. Patients love our whitening treatments because they are an easy way to improve your smile's appearance and deliver great results in very little time. Our teeth whitening treatments are only available from a licensed dentist and are more effective and safer than over-the-counter products. With teeth whitening, you'll be able to feel confident in your smile and be more excited to share it with those around you.
Zoom Whitening
The Yuma Dentist now offers Zoom Whitening products at our Yuma office!
Zoom Whitening is a great way for busy people to get dramatically whiter teeth in as few as a single appointment, with a white smile that can be up to eight shades brighter. It works by using a very powerful whitening gel that can remove stubborn stains, similar to our Glo Whitening, and when activated, helps to release oxygen deep into your teeth to give you a dazzling white smile you will be proud to show off!
Typically, the entire process takes less than an hour of treatment and gives you immediate results that can last years!
Whatever cause your teeth to have for becoming discolored, our team can help you have the white teeth you desire. We choose to use a wonderful teeth whitening technology called Glo Whitening that uses LED lights to help transform the appearance of your teeth as well as Zoom Whitening products.
Our team is thrilled to be able to offer this tooth whitening technology. We love to see the transformations it can create for our patients and their smiles through a safe and effective treatment from our convenient office location. Have more questions for us about teeth whitening? Get in touch with our team today if you are in Yuma or Fortuna Foothills!
Related Content